Communication
for Caregivers
Communication with Families
Doesn't Need to be Only Verbal
Doctors, nurses, and caregivers can ignite empathy, awareness, and motivation to collaborate among families through simple, practical activities.
To make things clearer, we play with objects and sensory constructions. We simplify complex topics of aging, health, and care and make them accessible to everyone.
We also use sensory perception and movement to help see the point of view of the older adult resident.
We use the same objects and materials and work with the sensory perception of each participant.
By experimenting with embodied cognition, we find practical ways to help relatives understand the old adult's point of view and use emotional intelligence and develop empathy.
This practical approach helps participants guide families' behavior in interactions with the relative old adult resident.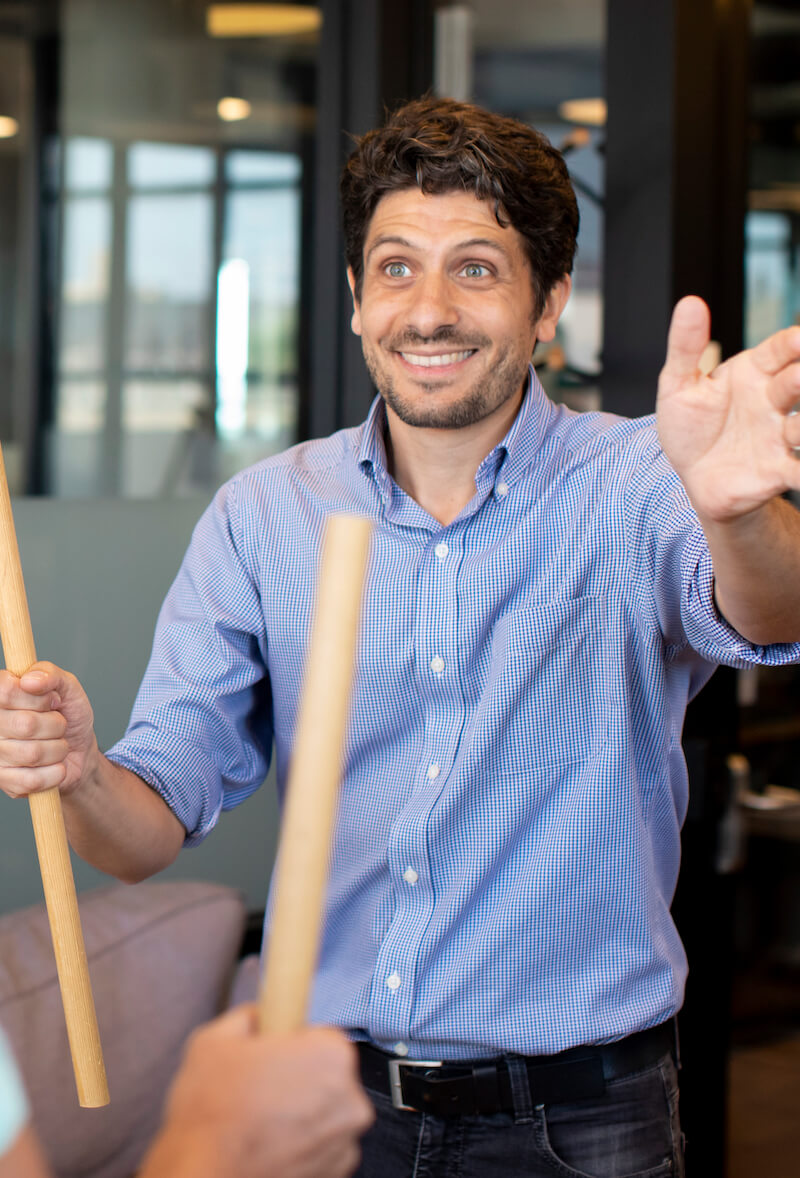 Optimizing Non-verbal Communication
Non-verbal communication helps families realize that their relatives are well taken care of and in very good professional hands.
By dynamically interacting with participants, we create awareness of caregivers' body language and expressions.
We explore the emotional impact of this unwitting language on the resident's relatives. We develop a new non-verbal language to avoid misunderstandings and unexpected awkward reactions.
Impact on Caregivers and Old Adult Residents' Families:
Supporting families with clear communication;

Developing a practical use of empathy and emotional intelligence;

Guide families' behavior in interactions with the relative resident;

Ease how to understand the old adult resident's perspective.
Flexible Formats, Worldwide Service